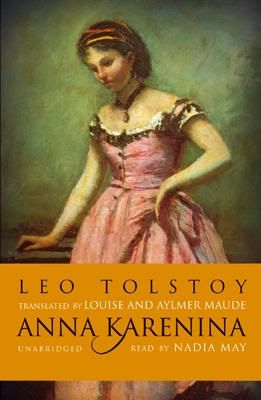 (This post is mostly influenced by reading Anna Karenina, with hints of Romeo and Juliet, films such as Shakespeare in Love, The Duchess, Manhattan, Vicky Cristina Barcelona and Brideshead Revisited and the television series Mad Men. I apologize for any incoherence or lack of breadth or depth...this issue is so so big and I'm unable to wrap my mind around it all in a single post)
Anna Karenina is the namesake and possible heroine of Leo Tolstoy's book carrying her name. She is a woman of 19th century Russian aristocracy, a mother of one and a wife in a loveless marriage. Characterized by her passion and willingness to go against society's norms (though not immune from the isolation it creates), she loses--and gains, then loses--herself in an amorous affair.
Her abandoning of her husband is unsettling, but a gray space in my mind because it was a marriage not born of love to begin with. (I could argue either side and probably make a lot of people really angry. But thus is the whole topic of this post and why this book is interesting. Clamor away. I can take it.) There is a part of me that admires Anna's unwillingness to settle for a societal-prescribed, bland existence, but her potential heroism becomes shadowed in her abandonment of her son.
I remain convinced that it must be possible to live a poetic life that is responsible (be it not abandoning your family, obviously, or being a person who is dependable, invested in good), even though putting the word responsible next to poetic seems to be a desecration. Or maybe it's just the connotation that the word responsible carries. Is is possible to create a new conception?
This issue can easily be examined through the feminist lens as well, though I'm not going to pursue that thread in this post. But my heart has broken over women from history like Lady Georgiana Spencer (characterized in The Duchess) in the 1700's to the portrayal of the 1950's housewife like Betty Draper (Mad Men) who are asked to swallow their intellect, ardor and hearts and accept their position gracefully and gratefully. Perhaps it makes for better drama, but whatever the reason, the mutual exclusivity of living passionately or dutifully/responsibly has arisen in nearly every book, movie and television show that I have seen or read lately. I cannot accept this, for women or for men. Go. Do something.
Perhaps this is why one of my favorite phrases in all of scripture is the pursuit of "life that is truly life." I think. I think. That kind of life is one in which poetry triumphs, but under the umbrella of unconditional love and trust, with some grace?
The bottom line for me is that Anna leaves her husband to pursue passion and love, but ultimately is left unfulfilled, insecure and filled with jealousy. So. I am off to seek the alliance of a life that is defined by being a trustworthy friend and socially responsible citizen, but one given to fits of adventure and spirit: the intersection of passion and duty.